The chemistry lab is equipped with all instrumentation necessary for the synthesis of nanoparticles in water or organic solvents, at atmospheric or ambient pressure, under Ar or N2 gas flow at up to 300 oC temperature.
Solvo- and hydrothermal reactors: Berghof BR-100, DAB-2 and Ertec Magnum II.

Schlenk lines – we have two lines with four reaction stations each one. Temperature is controlled by PID controllers.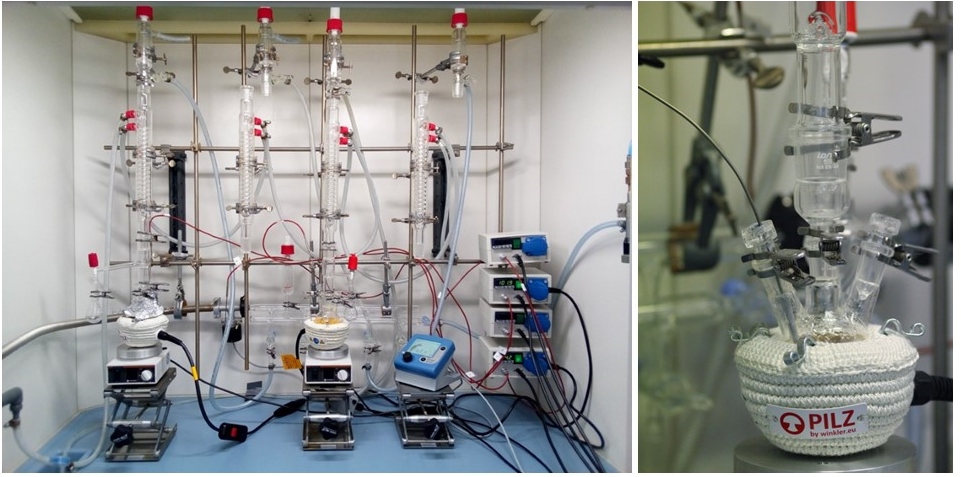 Laser laboratory is adapted to measurements of emission and excitation spectra, as well as luminescence decays in the 250 – 1700 nm range. As excitation sources we use tunable (225 – 2000 nm) OPO and CW 2W multiwavelength (808, 975, 1208 and 1532 nm) lasers.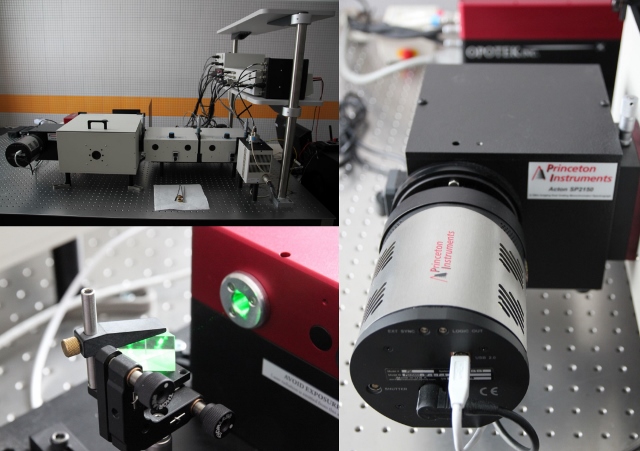 More details:
QuantaMasterTM 40 spectrophotometer (Photon Technology International) with R928 (200 – 900 nm), R5108 (400 – 1200 nm) and H10330C-75 (950 – 1700 nm) photomultipliers as a detectors (from Hamamatsu)
PIXIS:256E Digital CCD Camera equipped with SP-2156 Imaging Spectrograph (Princeton Instruments)
Tunable 225-2300nm Opolette 355LD UVDM pulsed laser with repetition rate of 20 Hz (Opotek Inc.)
CNI multiwavelength 2W CW laser CW (808, 975, 1208 and 1532 nm wavelengths, 2 watts) with Gwinstek function generator (Hz to MHz)
Barium sulfate-coated integrating sphere with 80 mm diameter (Photon Technology International)
10A-PPS sensor measures laser beam size and position as well as power and energy (Ophir)
Laser energy sensor – EnergyMax-USB J-10MB-HE Energy Sensor (Coherent)
and many other toys 🙂